By Claudia Kirby (Agricultural Analyst, Rural Bank)
The Australian wool industry is an important part of not only the economy but as a means of diversifying risk in a farming business. Australia accounts for 25% of the world's greasy wool sales and an even greater 81% of superfine merino wool. So, let's look at some wool industry trends.
Prior to 1991, the Australian wool industry operated under a reserve price scheme to provide growers with a guaranteed minimum price for their wool. This wool was stockpiled and sold when prices were higher. The national wool stockpile kept growing, reaching 4.7 million bales in 1991 and it was decided that the scheme was no longer viable. The stock was sold down during the 1990s which kept prices depressed for most of the decade.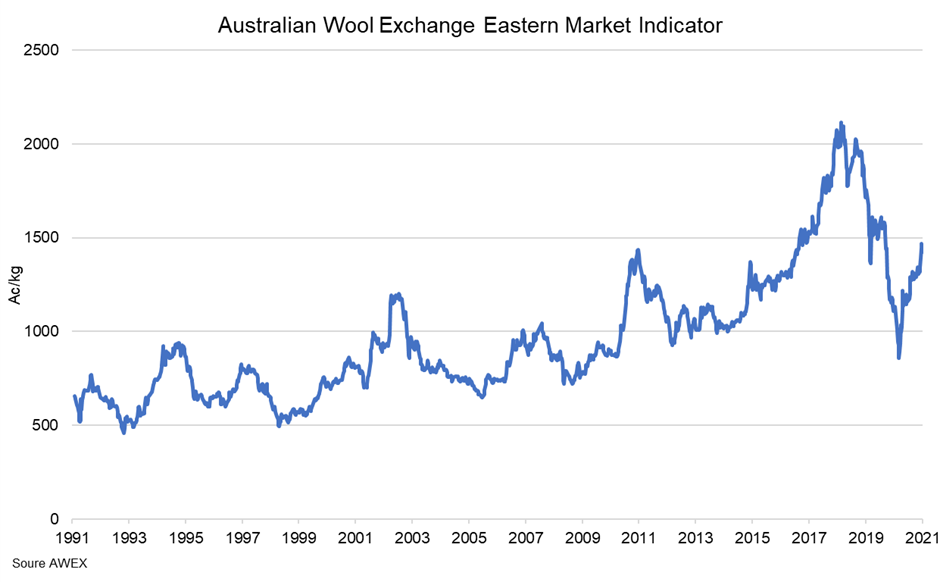 Since peak production in 1990, wool receivals have fallen by around 74%. Drought, low wool prices and higher prices of other agricultural products have contributed to the decline of Australian wool production. The increased production of other natural fibres like cotton and synthetic fibres are also creating competition for wool. We are increasingly seeing wool as a niche luxury product and this may be where the future lies.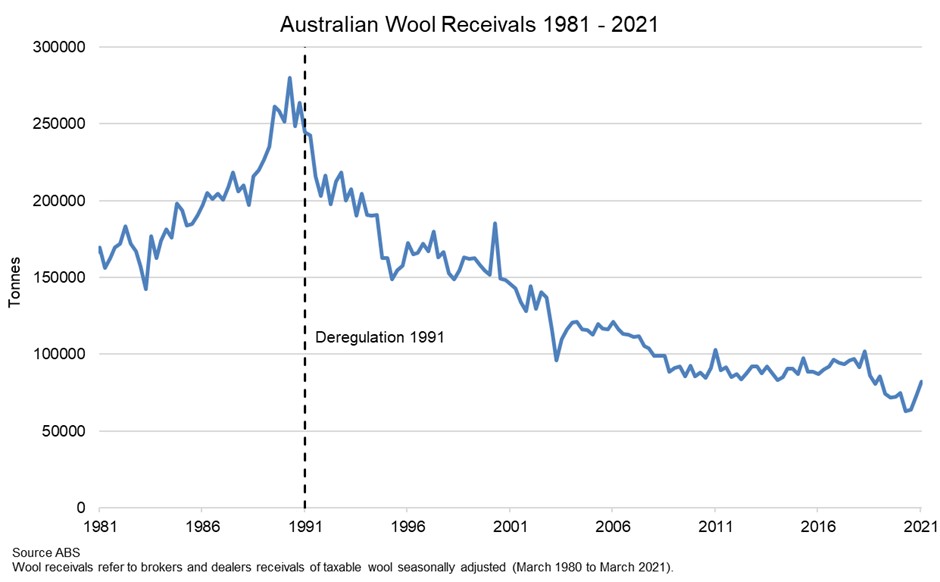 Strong demand for fine merino wool has been evident in the last year with the price divergence between fine, medium, and broad micron wool. For the 2020/21 season, wool prices at Melbourne selling centre were the lowest in September 2020. Since then, fine micron prices (17 µm) have increased by 92%, medium micron (20 µm) by 58% and broad microns (28 µm) by 23%. The spread between fine and medium microns reflects the international appetite for fine wool to produce luxury apparel and high-performance sportswear. Fun fact, tennis player Andy Murray wore Australian merino wool at Wimbledon this year.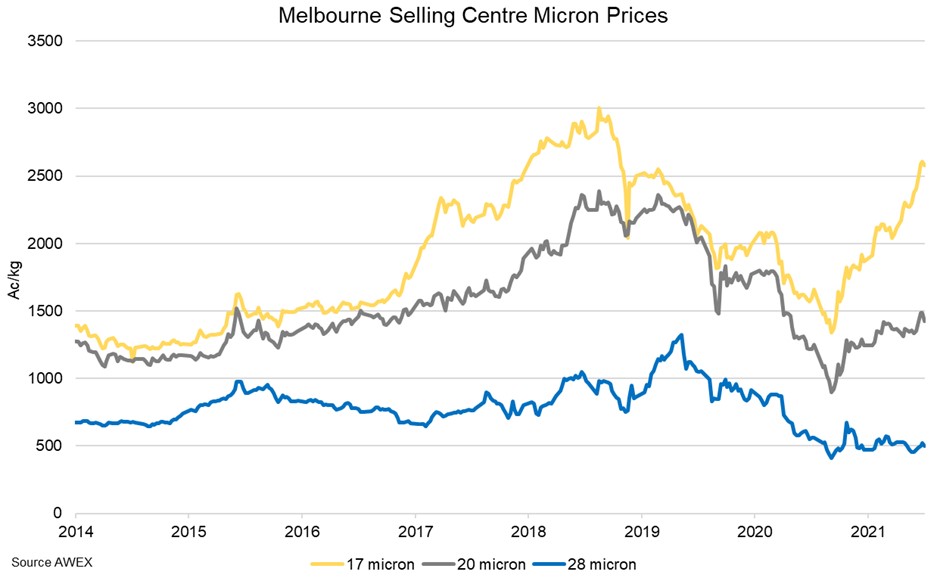 While the wool industry may not be as prominent as it once was, it still has an important role to play. Producers are improving breeding and grazing techniques to produce finer wool and satisfy market demand. Over 55% of wool currently tested is classified as fine, compared to only 18% in the 2000/2001 season. Wool is a renewable, biodegradable, and sustainable product that has great market potential. Modern day consumers are placing more importance on the traceability and sustainability of the products they purchase. The wool industry has a unique opportunity to capitalise on this trend.
For more information download Rural Bank's half yearly outlook report here.
Subscribe to insights today
Receive reports direct to your email by subscribing to Rural Bank Insights.