Today we celebrate International Day of Rural Women, which shines a spotlight on 'Rural women cultivating good food for all".
This internationally recognised day aims to acknowledge and honour the critical role and contribution of rural women in enhancing agricultural and rural development.
There are so many inspirational women within Australia's agricultural industry that are playing key roles along the entire supply chain to feed and clothe not just our country, but the world.
So to celebrate their contribution, we asked a handful of women connected with our business to share what excites them about the future of agriculture.
Here's what they had to say!
Kate Kirk
Dairy farmer (VIC)
Ag excites me because it gives me the opportunity to create relationships with passionate people and have control of my own financial future. Working as my own boss allows me to mentor younger people and give them a hand into the industry. Nurturing their personal goals and celebrating their achievements along the way has created a great team of positive hard working people to help my business into the future.
I love the notion that I am helping to feed the world while also having control over my environmental impact, sustainability and animal welfare standards.
Ann-Maree Zugno
Business Development Manager, Community Bank Mareeba & Dimbulah (QLD)
What isn't there to be excited about?!
Farming is moving at a fast past and this in itself is exciting. There is a whole new generation embracing life on the land, chasing their dreams, raising their families and embracing new ideas and technologies.
Australian farmers have always been an innovative bunch because they have had to compete on the world stage. Innovation in robotics, variable speed drives and GPS technologies is allowing them to automate a number of their practices. Soil probes are providing much needed data on moisture content, improving soil health and helping to improve land care. These technologies are assisting in reducing labour costs and at the same time increasing production levels.
As a banker in the agri space there is nothing more satisfying than being part of their journey, enabling the process at the start, supporting them with their purchases and enjoying their pure excitement as they see their future plans develop.
Sarah Wells
Agribusiness Relationship Assistant, Rural Bank (QLD)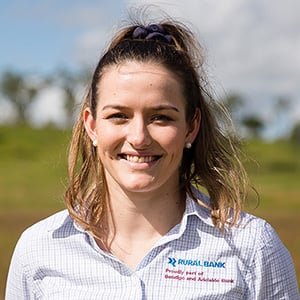 Sarah Wells
The agricultural industry is enjoying an interesting time with extraordinarily high commodity and land prices along with record low interest rates. These attributes present future investment opportunities for all segments of the market, including rural and commercial businesses.
I am particularly interested in how technology can play a part in the agricultural industry in the future. For example, GPS mapping to assist planting and weed control, smart phone apps to assist remote property management and mechanisation of production systems.
Anna Robinson
Ag science student CSU & Rural Bank scholarship recipient (NSW)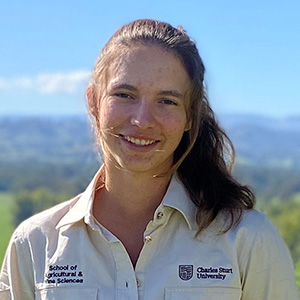 Anna Robinson
Ag is an ever changing industry. It's come a long way, yet still has a long way to go.
Honestly the most exciting bit about the future of ag is being able to be part of it! Though I don't know quite yet what my role will be, I'm looking forward to discovering what I have to bring to the table to help create a more sustainable industry.
Beth Sleep
Agronomist, Elders (SA)
Advances in technology! We're gaining more and more tools to help with on farm decision making almost daily. It is exciting to be at the forefront of this technology in my role, for me particularly in the soils space. We can pin point areas of paddocks where we can boost productivity, while knowing at the same time where to hold back due to constraints. The information to feed into this is getting better and cheaper, making it more accessible to growers.
Kate Burke
Founder, Think Agri (VIC)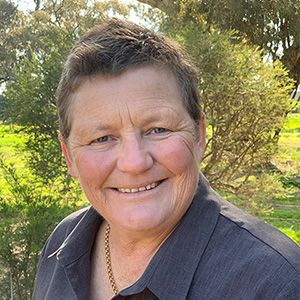 Kate Burke
It's hard not to be excited about the future of agriculture. Sustainable scalable food production is essential not optional. It's a complex and sophisticated industry.
Technology and innovation continue to provide options to new and old problems and ultimately people are at the centre of that action. We make the choices and the decisions that keep our future bright.
Liz O'Malley
Graduate, Rural Bank (SA)
One of the reasons why I chose to work within agriculture was realising how much the sector contributes to everyone, to the point of us being dependant on its success.
Now that I've experienced the industry from the inside, it fascinates me even more to see how each piece connects, constantly providing it's best so the engine can keep moving. I proudly know that through playing each of our roles in the supply chain, we can propel the ag industry forward so it can feed us all.
I don't turn a blind eye to our challenges, but I also choose to be part of their solutions. Being an Agricultural and Environmental Engineer, it excites me to see the agricultural industry moving towards innovation, in-sync with best-practices and more sustainable farming systems. I believe that subjects like action in climate change, digital agriculture and more ethical practices in rural production will be at the centre of our discussions.
I'm thrilled to have the chance to participate in this process as part of Rural Bank, which like me is aware of the upcoming challenges and willing to help our community to overcome them, so we can keep developing agriculture together.
These are just some of the amazing women that are doing great things in agriculture. We've also featured some inspiring stories of women within our industry on our podcast 'Beyond the Farm Gate'. You can listen now here.
This article is intended to provide general information on a particular subject or subjects and is not an exhaustive treatment of such subject(s). The information herein is believed to be reliable and has been obtained from public sources believed to be reliable. Rural Bank, a Division of Bendigo and Adelaide Bank Limited, ABN 11 068 049 178 AFSL/Australian Credit Licence 237879, makes no representation as to or accepts any responsibility for the accuracy or completeness of information contained in this report. Any opinions, estimates and projections in this report do not necessarily reflect the opinions of Rural Bank and are subject to change without notice. Rural Bank has no obligation to update, modify or amend this article or to otherwise notify a recipient thereof in the event that any opinion, forecast or estimate set forth therein, changes or subsequently becomes inaccurate. This article is provided for informational purposes only. The information contained in this article does not take into account your personal circumstances and should not be relied upon without consulting your legal, financial, tax or other appropriate professional.
Listen in to our podcast
Beyond the Farm Gate is a show where we shine a light on great Australian stories in agriculture. Be inspired hearing stories from farmers balancing work and family in rural Australia and pick up some insights along the way.