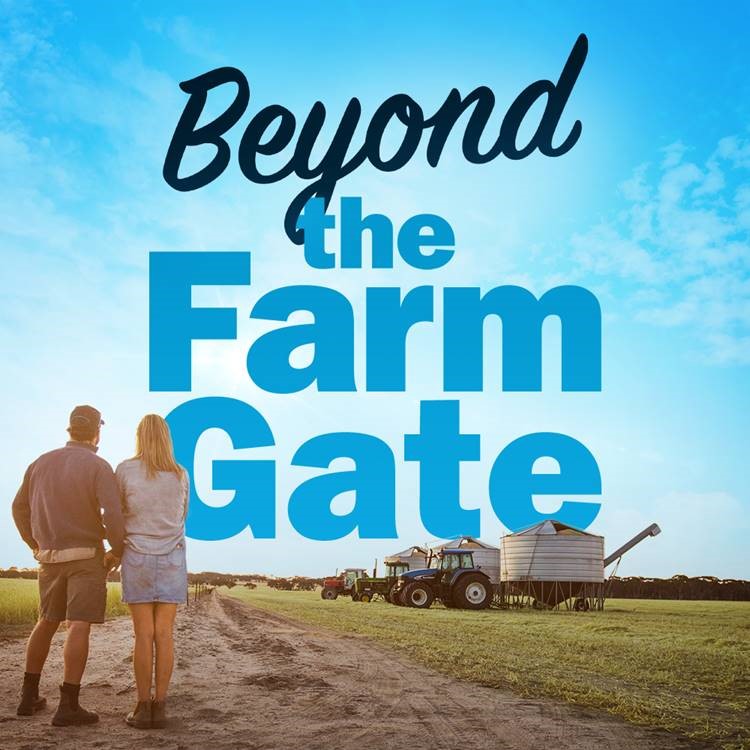 Beyond the Farm Gate
Beyond the Farm Gate is a show where we shine a light on great Australian stories in agriculture. On the show, you'll hear from farmers who've survived challenges like fire, flood, and drought; farmers who run innovative and unique agribusinesses; and farmers who are balancing work and family in rural Australia. You'll be inspired hearing their stories and pick up some insights along the way.
Latest podcast episodes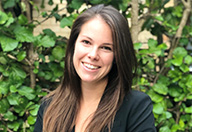 Episode 6: Sarah Nolet grew up in Silicon Valley, California, in the home of tech companies and the world of entrepreneurship.
Although her dad had a hobby farm, the agriculture industry was not something she ever imagined working in. But after living and working on farms in South Africa for a year, she fell into the agriculture rabbit hole.
Now in Australia, Sarah has combined her technology background with her love for ag by creating AgThentic, a food and agriculture strategy firm. In this episode, she discusses innovation in the Australian agriculture space, the importance of storytelling, and how AgThentic's programme Farmers2Founders works with farmers and producers over twelve weeks to bring their innovative ideas to life.
---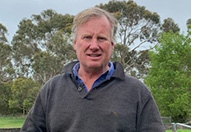 Episode 5: Tim Johnston - Tim is the owner and manager of Waradgery, a farm located northwest of Hamilton in Victoria. They operate a self-replacing Coopworth breeding program, in conjunction with Coopworth and South Sussex studs.
In 1991, after graduating from university and following the sudden death of his father, Tim and his wife came back to the farm to take over. And this just so happened to be in the midst of the 'wool crash' of the 90s.
Tim is always interested in finding new ways to run the farm. And with a solid background in agricultural science, Tim shares what drew him to the Coopworth breed.
---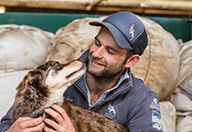 Episode 4: Ben Brooksby (The Naked Farmer) - Social media can sometimes be seen as the creator of social problems, especially when it comes to mental health. But farmer Ben Brooksby decided to use it in a positive … yet unconventional way. As a result of a cheeky photoshoot with a friend, he started The Naked Farmer — an Instagram page that has over 100,000 followers.
Ben believes using social media positively can change your mental health. And in this episode, he talks about the growing impact that The Naked Farmer movement is making. As he says, "It takes guts to take your gear off … as it takes guts to talk about mental health."
---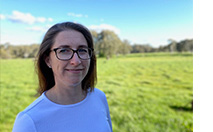 Episode 3: Josie Zilm - After initially cutting their teeth leasing a farm, Josie Zilm and her husband bought 600 acres just outside of Sale in Gippsland on the La Trobe River, where they run Angus breeders and trade cattle. Their farm — Amella Pastoral — has now survived the driest three years since records began in the area.
In this episode, Josie shares what she and her husband have done to mitigate the risks associated with seasonal conditions, how they use social media as a tool for marketing the farm, and the importance of promoting women in agriculture.
---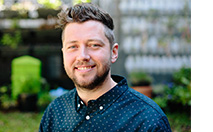 Episode 2: Sam Marwood - Sam is based in Kyneton in central Victoria. He's the founder of Cultivate Farms, a social enterprise match-making service that connects aspiring farmers with retiring farmers and investors.
In this episode, you'll hear about Sam's childhood connection to agriculture, how Cultivate Farms is enabling the next generation of farmers, and how Sam really had to hustle to convince a very traditional audience that there are legitimate alternatives to farm ownership.
---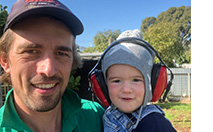 Episode 1: Glenden Watts - Glenden and his family are 7th generation farmers running a sheep and cropping farm at Charlton in central Victoria.
In this episode, you'll hear the challenges Glenden faced as a young farmer — battling drought, fire AND floods. You'll hear how he finds a balance between farm and family life. And how out-of-the-box thinking forced him to swallow his pride … to secure his future in farming …
Annie Herbert
Senior Marketing Manager
A passionate South Australian and a keen storyteller, Annie grew up in Adelaide with dreams of becoming a journalist.
After completing a Bachelor of Public Relations at UniSA, Annie started her career with Bendigo and Adelaide Bank in 2014, and soon after joined the Rural Bank Marketing team – immediately becoming hooked on the passion, determination and resilience of the agricultural community.
Having spent her childhood listening to her grandma's memories of growing up on a remote sheep station in South Australia's Flinders Ranges, Annie is fascinated by the stories of those living and working in rural Australia.
When not podcasting herself, Annie is obsessed with listening to true crime podcasts, exploring the best of South Australia's food, wine and beaches and eating her way across the globe.
Matt Ough
Senior Insights Analyst
Matt grew up in Edenhope in the West Wimmera region of Victoria.
He worked on the families sheep farm in his teens learning about animal husbandry and pasture management. During his gap year Matt decided to combine his love for farming and business, enrolling in the Bachelor of Agribusiness at Marcus Oldham College in Geelong.
In 2014, Matt joined Rural Finance as part of their insights team. He was immediately motivated by the freedom the role gave him to process and comprehend insights using both qualitative and quantitative data. However, it was the opportunity to present the teams findings to a range of audiences, including farmers and agribusiness professionals that uncovered Matt's talent as a natural communicator.
Over the past seven years Matt has written and presented on a number of topics including livestock, dairy, horticulture and his pet topic Australian farmland values. He is excited to co-host Beyond the Farm Gate with Annie, motivated to take listeners inside the minds of farmers and agribusiness professionals.
Outside of work, Matt is the husband of Lauren and father of little Henry, they live in Geelong and frequently escape to the country to visit family and dream about farm ownership.
Subscribe to insights today
Receive reports direct to your email by subscribing to Rural Bank Insights.