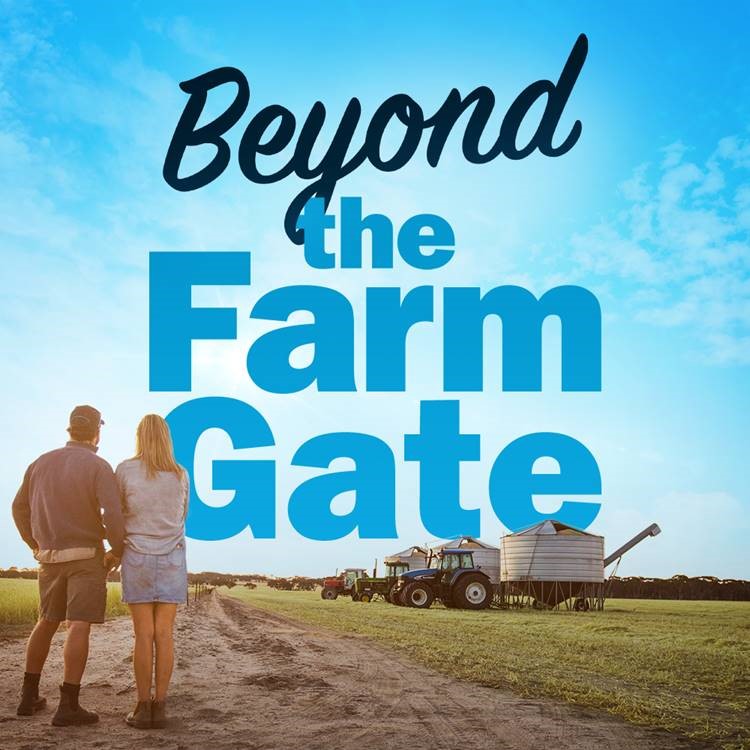 Beyond the Farm Gate
Beyond the Farm Gate is a show where we shine a light on great Australian stories in agriculture. On the show, you'll hear from farmers who've survived challenges like fire, flood, and drought; farmers who run innovative and unique agribusinesses; and farmers who are balancing work and family in rural Australia. You'll be inspired hearing their stories and pick up some insights along the way.
Latest podcast episodes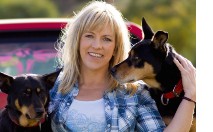 Episode 15: Rachael Treasure is a regenerative agriculturalist at Ripple Farms Partners, as well as a best-selling author. Her first novel — Jillaroo — forged a new genre, kick-starting a boom in rural women's fiction.
In this episode, Rachael shares her journey from agriculture, through journalism, and back to agriculture. She also shares her personal experience of the gender divide in the industry. And we also discuss how, together with her fiance Daniel, she's regenerating a run-down farm, paying careful attention to soil ecology and sustainable practices and inspiring other farmers to do the same.
---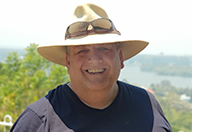 Episode 14: Tom Andrews is the Co-founder and CEO of Connected Farms, a business formed to specifically provide connectivity solutions to the agriculture sector.
In this episode, Tom shares his journey from growing up in a small Scottish farming village to falling in love with rural Australia. We also discuss Connected Farms' vision to improve 'over paddock connectivity' and some exciting developments in the future of rural connectivity.
---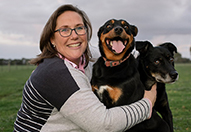 Episode 13: Kelly Barnes is the Founder of Mates Dog School and the Co-president of the newly revived Dunkeld CWA — both in Dunkeld, Victoria. Kelly originally studied agriculture before a chronic pain condition forced her to give up farmwork.
In this episode, Kelly shares how her experience inspired her to come up with Mates Dog School — a place where farmers, together with their dogs, learn low-stress stock handling, enhance the dog-owner bond, and build resilience through social connection and peer support.
---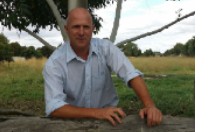 Episode 12: Warren Davies, aka 'The Unbreakable Farmer', is a keynote speaker covering topics such as mental health and resilience. Warren worked on his family's farm for six years upon leaving school, developing a love for the dairy industry.
In this episode, Warren shares his story as well as how he was forced to adapt and build resilience through a series of challenging events. He also talks about how he's used this experience as a way to connect and help communities devastated by fire, flood and drought.
---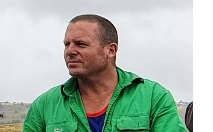 Episode 11: Neil Seaman is a fifth-generation wool grower on his family's 2,000-acre property, Rosemont, located near Crookwell in NSW. Alongside his father, Neil runs 4,000 Merino ewes, producing fine micron wool.
In this episode, you'll hear how proud and optimistic Neil is about the future of Australia's wool industry, why he believes rural Australia is the place to live. You will also hear how his time on the reality TV show, Farmer Wants a Wife, has given him a platform to help close the gap between city and country.
---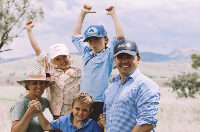 Episode 10: James Walker is a fifth-generation farmer from Longreach in Queensland. In between farming James is an accomplished entrepreneur with a focus on improving profitability in the livestock industry.
In this episode, you'll hear how innovation has future-proofed James' family farm, how he's diversified his income stream through AgriTourism and AgTech, and how he's creating farming efficiencies that are bringing positive change to the Northern cattle industry and beyond.
View more information about the Bose sunglasses here: https://www.farmertec.io/
---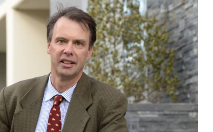 Episode 9: David Cornish is the Director of the Centre for the Study of Agribusiness at Marcus Oldham College. He's also a proud Victorian farmer, having grown up on his family's property in Casterton.
In this episode, you'll hear about the importance of wealth creation in agriculture, how there's never been a better time to pursue a career in primary production, and how Australia is producing the cream of the crop when it comes to the next generation of farmers.
---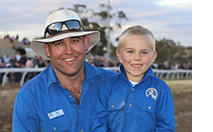 Episode 8: Agriculture, why wouldn't you want to be a part of it? So says today's guest, Tom Murphy of Kulin in Western Australia. As you listen to Tom speak, it's easy to tell that he truly loves farming. And his passion for farming runs deep. It's a passion that's led him on a journey across the Nullarbor and back, working for some of the biggest names in Australian agriculture.
In this episode, you'll hear Tom speak about his unwavering commitment to community, how saying yes to opportunities has taken him on the ultimate ag adventure, and how his experience with succession has enabled him to embrace farming without a farm.
---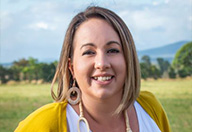 Episode 7: Carly Rocca, along with her husband Dino, is the director of Spring Creek Produce, situated in Queensland's tablelands region. They produce bananas and mandarins, and they've been nominated for the 2020 Australian Farmer of the Year Award!
In this episode, you'll hear how Carly and Dino broke tradition to future-proof their farm, how they found their niche and continued to explore new varieties, and how they've grown from producing 9,800 cartons in bananas in 2013, to a staggering 42,000 in 2019.
---
Annie Herbert
Senior Marketing Manager
A passionate South Australian and a keen storyteller, Annie grew up in Adelaide with dreams of becoming a journalist.
After completing a Bachelor of Public Relations at UniSA, Annie started her career with Bendigo and Adelaide Bank in 2014, and soon after joined the Rural Bank Marketing team – immediately becoming hooked on the passion, determination and resilience of the agricultural community.
Having spent her childhood listening to her grandma's memories of growing up on a remote sheep station in South Australia's Flinders Ranges, Annie is fascinated by the stories of those living and working in rural Australia.
When not podcasting herself, Annie is obsessed with listening to true crime podcasts, exploring the best of South Australia's food, wine and beaches and eating her way across the globe.
Matt Ough
Senior Insights Analyst
Matt grew up in Edenhope in the West Wimmera region of Victoria.
He worked on the families sheep farm in his teens learning about animal husbandry and pasture management. During his gap year Matt decided to combine his love for farming and business, enrolling in the Bachelor of Agribusiness at Marcus Oldham College in Geelong.
In 2014, Matt joined Rural Finance as part of their insights team. He was immediately motivated by the freedom the role gave him to process and comprehend insights using both qualitative and quantitative data. However, it was the opportunity to present the teams findings to a range of audiences, including farmers and agribusiness professionals that uncovered Matt's talent as a natural communicator.
Over the past seven years Matt has written and presented on a number of topics including livestock, dairy, horticulture and his pet topic Australian farmland values. He is excited to co-host Beyond the Farm Gate with Annie, motivated to take listeners inside the minds of farmers and agribusiness professionals.
Outside of work, Matt is the husband of Lauren and father of little Henry, they live in Geelong and frequently escape to the country to visit family and dream about farm ownership.
Subscribe to insights today
Receive reports direct to your email by subscribing to Rural Bank Insights.