Claudia Kirby (Agricultural Analyst)
Christmas in Australia is synonymous with seafood, from prawn cocktails to some fresh blue swimmer crabs. The holiday season is awash with all sorts of delectable goods, with seafood a staple in many homes. So, let's look at seafood consumption in Australia. Is it growing? What sorts of seafood are catching the eyes of consumers?
Each Australian is estimated to consume 26.4 kilograms of seafood in 2021/22. When compared to 2000, that is a 20.5 per cent increase. IBISWorld forecasts Australian seafood consumption to rise to 27.9 kilograms per capita by 2029.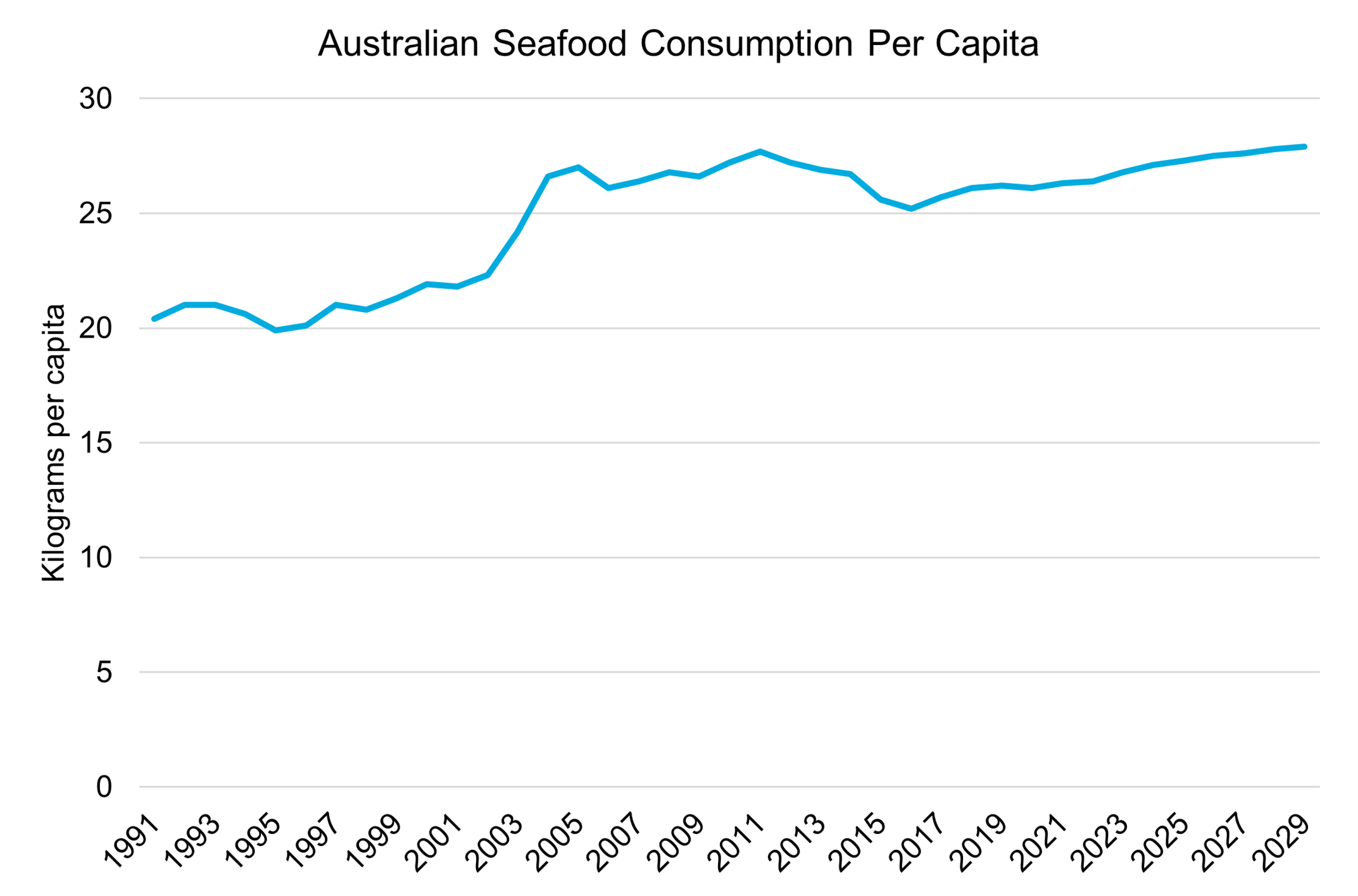 Australian seafood consumption is expected to rise to 27.9 kilograms per capita by 2029. Source IBISWorld 2021
The rise in seafood consumption is thought to be for a few reasons:
Health-conscious consumers – seafood has many nutritional benefits
Trade disruptions limiting exports and increasing domestic supply
Greater disposable income allowing people to purchase high value seafood
The main seafood eaten in Australia is fish, accounting for almost half the revenue of the seafood industry. IBISWorld estimates seafood industry revenue at $934 million for 2021/22, and is expected to reach $1 billion by 2026/27.
Fish, crustaceans, and molluscs consumed in Australia are either supplied domestically from wild fisheries or aquaculture but are also imported. From January to October 2021, $854 million of seafood was imported into Australia. Vietnam was our largest trading partner accounting for $190 million. Australia imports predominately prawns and shrimp from Vietnam.
So, whether it's chucking a shrimp on the barbie or cracking open some crays, we hope everyone has a great Christmas and New Year's.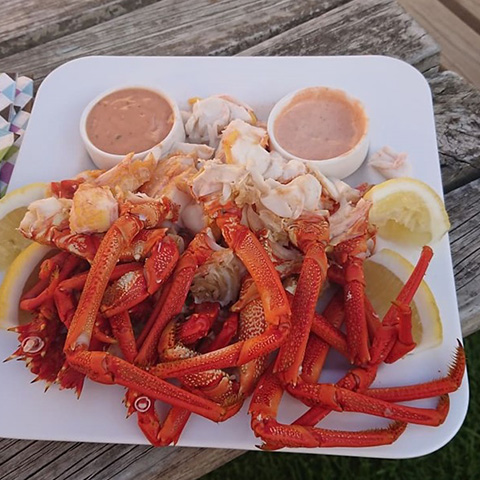 Fresh South Australian crayfish. Photo: James Maxwell
Subscribe to insights today
Receive reports direct to your email by subscribing to Rural Bank Insights.