Author: Kathryn Davies, Regional Manager Agribusiness (Southern Victoria)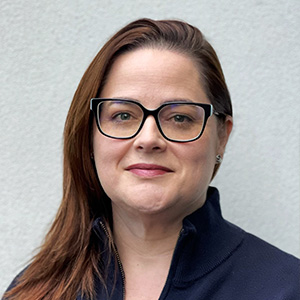 Kathryn Davies
People are of course at the forefront of any business. But why is it so important to choose the right people, invest in them and develop their transferable skills? And especially in agribusiness!
We asked our Regional Manager of Agribusiness for Southern Victoria, Kathryn Davies for her thoughts on the topic! With a career spanning more than 25 years of experience, and a focus on building high performance teams within agribusiness, here's what she had to say.
Agricultural CEOs know that the value a farm creates is underpinned by the value of the people working there. Challenges are posed in a few different areas. I list some to be, recruiting staff, developing staff and retention of qualified individuals for farming business. This is undoubtedly not a new conversation. For many years now, the human capital crisis has been identified as the number one concern for CEOs. Yet these same organisations rate their HR functions as low as the eighth and ninth most important function. (McKinsey – HBR July – Aug 2015).
With climate, industry, tariff, and pandemic challenges only exacerbating the issue. A modern agribusiness CEO needs to be as close to their people strategy as their finance and business development strategies.
The global farming sector continues to deliver more with less. A growing company's performance will rely on the role fit, and the discretionary effort it can generate from its people. Quantifying the value of the role and an individual's contribution is the shared responsibility of the Finance and HR team. It is important to Identify potential and develop talent in staff. This is a critical responsibility of every leader in every division.
I have always enjoyed challenging myself with study, different locations and stretching roles. As a young agribusiness banker in the late 1990s, I soon realised that performance potential could be elevated. This could be done with the focused and deliberate practice of developing transferable skills. These skills would set me up for wherever the future of work headed. Leaders should watch for employees who create energy and are curious learners. These people make the organisation healthier and more adaptive to our modern landscape.
I was fortunate to have the guidance of savvy people leaders, and a mentor that was in tune with my potential. This allowed me experience a vast array of industries, locations and climates. I have experienced so much over my career. From standing with north Queensland cane farmers discussing how commodity price didn't cover production costs. To sitting in a Gippsland dairy discussion group receiving text messages about the overnight halving of milk price. To then experiencing the green droughts of Tasmania. I learnt to get to the heart of the issue, and to create bonds with people to encourage collaboration. And deliver win-win outcomes within agriculture's particularly complex and segmented supply chain.
For me, the red thread through all my career moves has been the development of people. I am passionate about identifying and extracting the potential of individuals, teams, and organisations. This will allow them to deliver for the greater good of their customers, community and peers. When this vision is lived out, we see the organisation's success determined. This is through the value of human capital and ultimate financial achievement.
CEOs must recommend actions to transform financial performance. However they must also be ready and willing to recognise hidden talent, to move people in order to ignite growth and transform capability. Capital reallocation is essential, but I would argue reassignment of people is what boosts companies.
At Rural Bank, we want to be the collaborator of choice within the agri banking industry. And while it's a highly competitive industry, we firmly believe we offer the value of dedicated people. People who are committed to challenging the status quo and learning each day with their clients and communities.
How can you strengthen your agribusiness' human capital to ultimately drive financial value? Subscribe now to receive the next instalment in Kathryn's series.
This article is intended to provide general information on a particular subject or subjects and is not an exhaustive treatment of such subject(s). The information herein is believed to be reliable and has been obtained from public sources believed to be reliable. Rural Bank, a Division of Bendigo and Adelaide Bank Limited, ABN 11 068 049 178 AFSL/Australian Credit Licence 237879, makes no representation as to or accepts any responsibility for the accuracy or completeness of information contained in this report. Any opinions, estimates and projections in this report do not necessarily reflect the opinions of Rural Bank and are subject to change without notice. Rural Bank has no obligation to update, modify or amend this article or to otherwise notify a recipient thereof in the event that any opinion, forecast or estimate set forth therein, changes or subsequently becomes inaccurate. This article is provided for informational purposes only. The information contained in this article does not take into account your personal circumstances and should not be relied upon without consulting your legal, financial, tax or other appropriate professional.
Subscribe to insights today
Receive reports direct to your email by subscribing to Rural Bank Insights.